Here is a collection of articles, infographics, radio, and TV programs where Travelers United has been featured.
TV MEDIA
President Biden pledges to eliminate resort fees charged by most Las Vegas Strip hotels FOX NEWS October 27, 2022
---
What to Do if Your Flight is Canceled NBC 5 Dallas, Texas November 23, 2021
---
Spirit Airlines Cancels Flights, Leaves Customers Stranded NBC10/Responds, August 2, 2021
---
What to Do if Your Airline Ticket Voucher Is Expiring, NBC 10 Philadelphia, PA July 19, 2021
---
Grounded: Some cities lost more than half their flights amid COVID-19 Investigate TV, Channel 7, March 29, 2021
---
Hotel resort fees under attack as consumer group files lawsuit against MGM Resort Fox 4, Kansas City,  March 17, 2021
MGM Resorts sued over resort fees NBCl3, Las Vegas News, March 11, 2021
Travelers United suing MGM Resorts over resort fees ABC13 KTNV, Las Vegas March 12, 2021
---
How to Protect Your Investment while planning a trip during the pandemic NBC10 Philadepia February 22, 2021

---
CDC debates airline safety measures for U.S. flights Omaha, NE, KLKN-TV, ABC February 1, 2021
---
Confusion over Delta face mask policy, WCJB Gainsville, Florida, September 16, 2020
"There is no federal mandate, so everything is airline to airline," said Travelers United President and co-founder Charles Leocha. "But not only is it airline to airline, it's flight attendant to flight attendant."

Leocha, who works for a travel advocacy group that lobbies in Washington, has seen a spike in cases of families getting kicked off of flights.
---
April traffic at Detroit Airport down 94 percent, showing signs of slow progress WXYZ ABC, Detroit, Michigan, June 4, 2020
---
$2 trillion stimulus bill is giving more than just checks to everyday Americans WYFF Hearst Media, April 2, 2020
---
What You Should Know About Travel Refunds Amid Coronavirus Outbreak NBC 10 Philadelphia, February 27, 2020
---
What to know about hidden 'resort fees' before booking your next vacation, NBC Nightly News,  February 8, 2020.
Lauren Wolfe is the Travelers United Counsel. She is featured in this video.
---
Should emotional support animals be allowed on planes? CBS TV WCAX December 24, 2019

---
'Influencer' shares details of inside discussions of 737 MAX safety at Boeing KING-TV Seattle, December 5, 2019
---
Do shrinking airline seats pose danger during emergency? NBC Nightly News, November 29, 2019

Shrinking Airline Seats CBS This Morning November 24, 2019
Knowing your flight rights: How to avoid holiday headaches while traveling WXYZ, Detroit, November 18, 2019; Channel 3, WTKR, Hampton, VA, November 29, 2019;
FAA to look at airline seat sizes following years of complaints WSB-TV Atlanta Oct 2, 2019 

Do You Know April 11, 2018

Emotional Support Animal Guidance from DOT
Run on August 9, 2019, nationwide on Sinclair Broadcast Group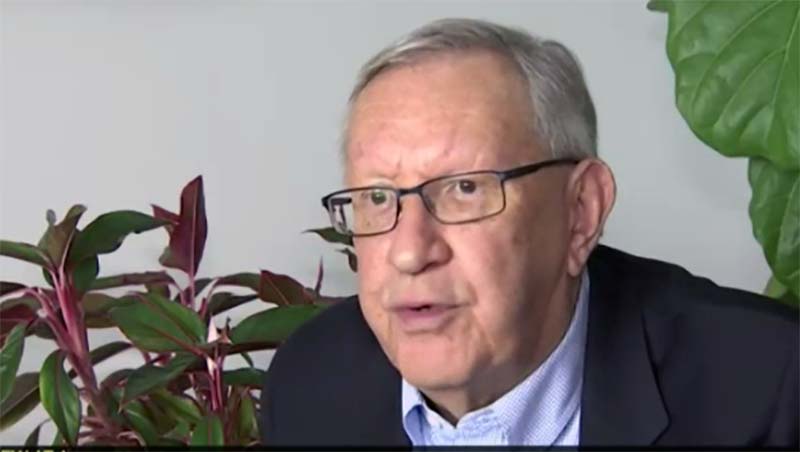 Connecticut Ranks 15th Among Nationwide List For Flight Cancellations
April 5, 2019
"Delays and cancellations vary year over year and are primarily caused by weather conditions and airline equipment issues. Very rarely are delays and cancellations generated by the airport itself. The vast majority of the airports in the top 20 ranking of this list are located in the northern part of the country, which is prone to inclement weather conditions and as such related flight disruptions. When compared to all the other major airports in the region (i.e. LGA, JFK, BOS, EWR and PVD), Bradley International Airport, which had a 2018 cancellation rate of 2.30 %, ranks the best on this list, with fewer cancellations than any of these airports."

"It's hard for an airline which is based predominantly or has a lot of flights in New England during the winter to have the same on time arrivals," said Charlie Leocha, president and co-founder of Travelers' United.
Dog dies after passenger forced to put dog in overhead bin NBC Nightly News March 14, 2018
A family paid for their puppy to fly in a carrier underneath the seat, but a United flight attendant said the bag blocked the aisle and insisted the dog go in the overhead bin, even though the mother said she explained the dog was inside.
---
Lee's Summit woman trying to forget 'Delta nightmare' after flight delayed for hours due to ice 
Fox 4 News, Kansas City, February 21, 2018
---
Consumer Advocates Push Back Against Easing Of Airline Regulations  CBS Evening News, WCBS, February 7, 2018 (Click to watch program segment.)
Beware Extra Costs when Flying "Basic Economy" NBC Nightly News, January 25, 2018
RT-TV Washington, DC, December 15, 2017 — Aerodynamic Discomfort with Holland Cooke
Fox News
December 15, 2017 WADAF, Kansas City, MO
NBC News Aug 22, 2017

ABC News
Questions into pet allergies asked after woman removed from flight at BWI Airport
September 28, 2017 WJLA, Washington, DC
ABC News
Questions into pet allergies asked after woman removed from flight at BWI Airport
August 21, 2017 WRAL Raleigh Durham, NC
NBC News
European airlines offer greater compensation for delayed, canceled flights
August 21, 2017 WSAV Savannah, Georgia
NBC News
Do you know your rights on flight delays and cancellations?
CBS Nightly News
http://www.nbcnews.com/nightly-news/video/federal-judge-tells-faa-to-review-airline-seat-sizes-1013442627729
CBS Nightly News
http://www.cbsnews.com/videos/judge-forces-spirit-pilots-to-work-after-cancellations-fuel-brawl
Today Show — NBC
CBSNewsC
http://www.cbsnews.com/videos/airlines-change-their-policies-in-wake-of-recent-pr-turbulence
Greta Von Susteren Show — MSNBC
CNBC Power Lunch
Fox5 DC News

Canadian Broadcasting Corportaion News (Charlie Leocha appears at 3:17)

KARE Minneapolis

WIVB TV — Buffalo, NY
http://wivb.com/2017/01/30/deltas-it-crisis-is-over-but-many-passengers-were-left-off-course/
CBSNews
http://www.cbsnews.com/videos/airline-profits-soar-but-passengers-arent-seeing-savings
December 29, 2016,
http://www.nbcnews.com/news/us-news/air-rage-forces-delta-flight-land-cases-soar-n701336
December 8, 2016
September 18, 2016
Airlines mining consumer data to target potential passengers
Airline passengers 'stranded' in N.L. barracks while crew stays at hotel — June 14, 2015
---
Airlines Bring In More Money From Bag, Reservations Fees CBS Local Miami, May 5, 2015
---
American Government Prevents Fusion Of American Airlines and US Airways? August 13, 2013
What Does the $11 Billion Dollar Airline Merger Mean? PBS February 14, 2013
Radio shows and recordings
---
Consumer group Travelers United sues MGM over charging resort fees Poker Fraud Alert Radio March 12, 2021
---
INTERVIEW: Christopher Elliott With Safe Travel Tips KSRO, Sonoma, California, November 10, 2020
---
Demand for Air Travel to Lag Behind At Least Until 2023, KTRH Radio Houston News, May 19, 2020
---
Peter Greenberg Eye on Travel Radio Show, May 9, 2020
---
NPR All Things Considered (March 26, 2020)

Travel industry grapples with cancellations, changes amid COVID-19 outbreak  MarketPlace, March 2, 2020
Airlines Now Worry Their Passengers Could Be 'Flight Shamed' Air Talk, KPCC Los Angeles NPR, February 10, 2020 Will the US follow Europe into Flight Shaming? Charlie Leocha, President of Travelers United, and Hugo Martin, Travel Editor of the LA Times discuss.
Charlotte Talks: Airline Tech Outages Become More Frequent /
Thursday June 21, 2018
After a multi-day computer outage stranded hundreds of travelers in Charlotte, Mike Collins talks with industry observers about why these glitches seem to be increasing. Charlie Leocha of Travelers United and Seth Kaplan of Airline Weekly discuss.
The Brookings Institute discussions about The Future of Air Traffic Control November 1, 2017 [Charlie Leocha comments begin at 1:17:06]
• Charlie Leocha on KOMO, July 31, 2017
Charlie Leocha on KOMO, June 4, 2017
Podcast from Tin Rage Productions — Flying hits new low — April 13, 2017
Are You On Board With Cellphones On Airplanes? WBUR Public Radio "On Point" — December 14, 2016
Airline Industry Retrenching May 14, 2012, WAMU Radio, Kojo Nnamdi Show, NPR
PRESS RELEASES
December 7, 2017 DOT withdraws truth in airline pricing rulemaking from consideration
September 20, 2017 TravelersUnited and Guard Street™ Team To Improve Travel For Everyone.docx
June 21, 2017 House FAA bill allows false advertising…and some good stuff
June 5, 2017 Time to modernize the air traffic control system
January 5, 2017 Hidden Fees Cost Consumers Billions
January 26, 2015, Consumer leaders to airline CEO's: Cut airfares, now!